Florist in Isperih and the surroundings. Flowers delivery by local florist in Isperih.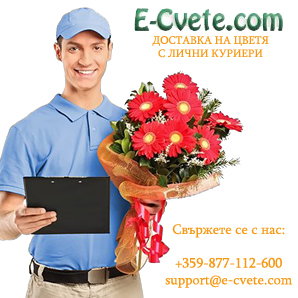 Dear Customer,
using the services of our flowers shop in Isperih you can make a friend or relative of yours happy by sending them bouquet or floral arrangement, prepared by local florist in Isperih.
All available products in our online catalogue can be prepared and delivered in Isperih.
The standard flowers delivery fee to Isperih is 0BGN and the express delivery ( same day delivery ) costs 5BGN.
You can navigate through our bouquet and floral arrangements using the menu on the top side of the page.
Thanks for using our services!
Delivery Zones
We deliver to the following localities in this province:
Belintsi, Bardokva, Vazovo, Golyam Porovets, Delchevo, Dragomazh, Duhovets, Ivan Shishmanovo, Isperih, Ionkovo, Kitanchevo, Konevo, Kapinovtsi, Ludogortsi, Lavino, Malko Ionkovo, Malak Porovets, Pechenitsa, Podaiva, Razgrad, Rainino, Sveshtari, Sredoseltsi, Staro selishte, Todorovo, Yakim Gruevo,
What our customers say
4.5

Здравейте!
За съжаление няма опция ПЕРФЕКТНО.
Изключителни професионалисти.
Европейско качество на обслужване.
Благодаря много!
С пожелания за разширяване и развити е на дейността.
Още много много доволни клиенти.
Бъдете благословени.

Женя Минчева Д., 22.02.2021.
Send flowers to Isperih

5

Perfektno svarshena rabota!!! Porachah koshnica s orhidei, cherveno vino i bonboni i vsichko beshe izpalneno. Radvam se che uspiah da zaradvam bashta mi za rojdenniat mu den, dori i da ne sam pri nego, tai kato jiveia v Germania.
Badete blagosloveni i radvaite i zanapred vsichki hora.

Валентина К., 17.08.2019.
Send flowers to Isperih